I am a user experience designer with more than 7 years of experience building and polishing software products. I am a research graduate in Human-Computer Interaction from the School of Interactive Arts and Technology at Simon Fraser University, Vancouver. I am a big proponent of design discourse through action. I consider myself a technologist who prioritizes business strategy and long term product vision when pursuing UX problems.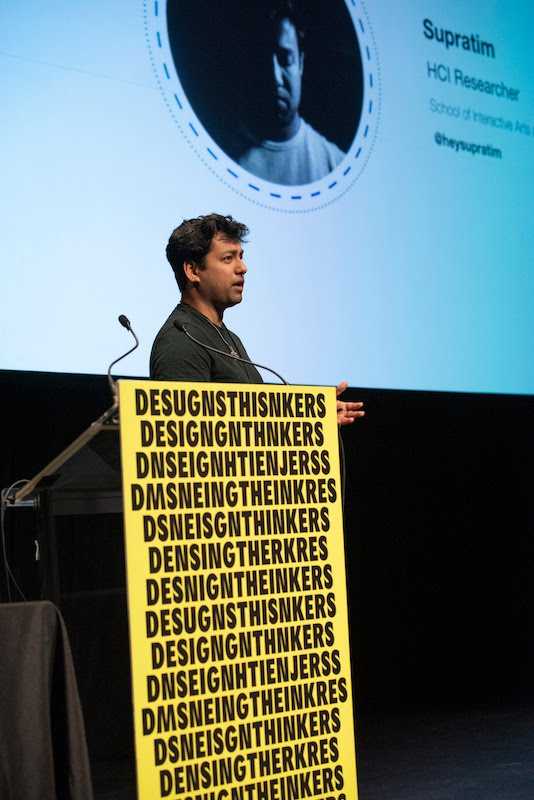 Photo Credit to Designthinkers Van Team
My design principles are centred around pragmatism and collaboration. I believe, good product decisions are a result of coordination between members of a capable team and the availability of a creative space to fully comprehend any given problem. It requires a deep understanding of people and their interactions with the products we design.
I encourage qualitative assessments alongside metric tracking. This guarantees a significantly higher chance of converging to actionable insights, even with fast product development pipelines and infrastructural constraints in place.
Over the years, performing IC and advisory roles, I have iterated on my design process and currently, it looks something like this:
Problem statement comprehension and critique
Market research
Customer segment analysis
Potential customer observation
Market differentiation and opportunity
Qualify success parameters with the product team
Triangulating parameters with leadership
Brainstorming potential solutions
Prototyping
Testing flows with potential users
Validate thesis and assumptions
Defining and sharing wins and future scope
Improving product direction through iterations
In addition to my industrial engagements, I also run and manage a small digital product studio by the name of Idiot Owls. The studio was born out of an opportunity to work on products in social space. The objective was to help those who innovate for societal good.
During the same time, I also launched a portfolio mentoring programme for design students in Vancouver. UX Symphony is an in-person portfolio mentoring programme to help students improve their portfolios and build better narratives for their design projects.
My other interests include producing written, audio and video content around design. You can find some of my thoughts on my YouTube channel, on my podcast called Design discussion Show and my blog.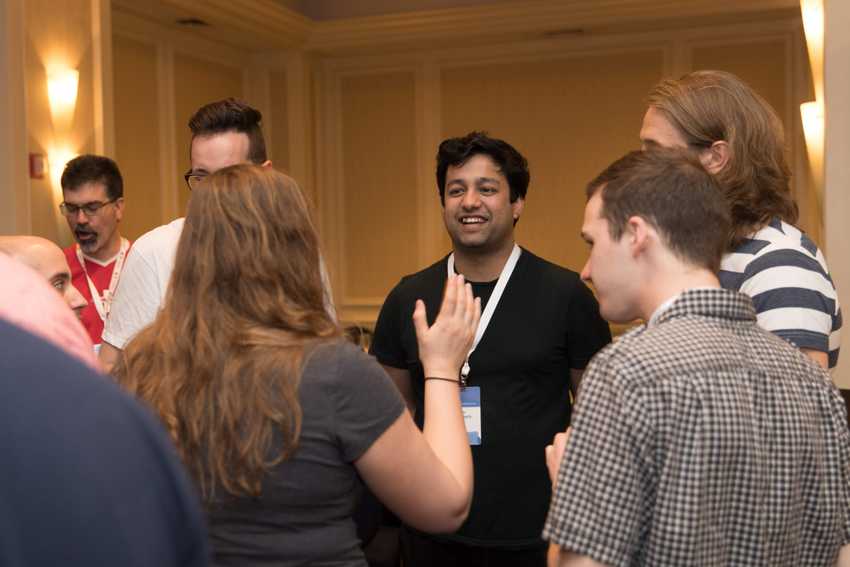 Photo Credit to North America GDG Summit
For the past two years, I have also been advocating an active discussion around sustainability in the context of digital design. This came after my experience of design advisory for Playsolar Systems, a company working to bring sustainable energy to masses. You can watch my talk from 2019 here - How can digital designers participate in the sustainability dialogue.
Prompted by the surge in open data movement, I recently launched Open Data for Design, a project that I am personally very proud of. Open data for design carries a vision to become a public repository of guides, resources, toolkits and documentation for sustainable, ethical, inclusive, urban, and humane design.
For those interested in my HCI research experience, I worked on an interactive data visualization tool. As part of my thesis, I developed a software called VizInteract which uses gestures to drive visual data analysis. You can find a technical document on the project here.
Independently, I have also been developing software solutions to utilitarian problems in my daily life. One of my side projects, OnTime - Smart Widget got featured on product hunt and saw more than 10K DAUs at its peak. Currently, I am working on QkContacts and VizInteract V2 which will hopefully see an alpha release in Q2 2020. If you want to follow some of my open-source projects, you can follow me on Github.